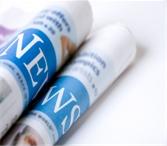 Keep up with the latest updates from WinDeveloper by subscribing to the RSS feed. Supply the URL that follows to your RSS reader/news aggregator: http://www.windeveloper.com/news/rss.xml
Tue, 22 May 2018
A new Coin Tracker build is available for download. The focus is on extending currency support, providing a wider choice of currencies for quoting crypto asset prices and profit/loss reporting. Also included is a wizard for switching between currencies.
Thu, 03 May 2018
WinDeveloper Coin Tracker brings all your crypto assets under one interface. You can now monitor the value of all your cryptocurrencies with a single application, even if these span multiple wallets and crypto exchanges.
Tue, 13 Mar 2018
IMF Tune v6 upgrade discounts end on 26th March
Tue, 05 Dec 2017
A new build for WinDeveloper O365 Mailer is now available for download. This includes 2 important updates and we recommend all users to upgrade.
Mon, 20 Nov 2017
A new IMF Tune build is now available for download. All the additions concern the IMF Tune Quarantine/Reporting interface. This functionality was lagging behind in IIS and SQL version support. This build is filling these gaps.
Thu, 02 Nov 2017
We have identified a problem when installing the Exchange 2016 built-in anti-spam agents. This concerns Exchange 2016 Cumulative Update 7 released last September. The problem was not present in earlier Exchange 2016 releases.
Tue, 31 Oct 2017
WinDeveloper O365 Mailer makes creating, managing and submitting mailings a very intuitive process. Here we walk through the steps, starting from authoring a new email template to submitting it for delivery.
Thu, 19 Oct 2017
WinDeveloper Software just released a great tool for sending mailshots in Office 365 and is giving it away for free!
Tue, 03 Oct 2017
WinDeveloper O365 Mailer is the tool for submitting mailings from Office 365. Tailor-made for the Microsoft cloud, users are relieved from repetitive mailing tasks. Best of all, it's FREE for the 1st year!
Tue, 03 Oct 2017
We just released WinDeveloper O365 Mailer and are giving it away for FREE! But that's not all. More is on the way.