Orders may be submitted through authorized resellers, or directly from our shopping cart. For the greatest security, online orders and credit cards are handled by ShareIt - Digital River GmbH a specialized payment handler.
For quotations or further assistance please email us on sales@windeveloper.com or fill our contact form.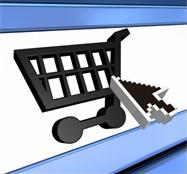 WinDeveloper Message Recall:
License WinDeveloper Message Recall to retain full product functionality! Includes 1 year Maintenance Agreement.
Number of Servers
Price per Server

A license is required for each Exchange Hub Transport Server.

EUR
USD
1-2 Servers
€ 500
$ 685
3-4 Servers
€ 425
$ 580
5 or more Servers
€ 375
$ 515
One license is required for each WinDeveloper Message Recall installation.
Includes all upgrades released within 1 year of the license order.
For a yearly fee you can ensure yourself to receive all product upgrades at no extra charge.
EUR
USD
1 Year Maintenance Renewal per Server
€ 175
$ 240
One Maintenance Agreement is required for each WinDeveloper Message Recall installation.
The maintenance agreement always starts from the date when the previous agreement expires.
Maintenance can only be renewed within 60 days of the previous agreement expiry.
All prices are quoted for a single server. Multiple server discounts are available. The following are the discount levels:
3 or 4 licenses - 15% discount
5 or more licenses - 25% discount
To avail of these discounts, click on the Order button and at the form enter the required quantity. The price computed will be automatically discounted where applicable.
When ordering multiple server licenses a single key is issued and all licenses must be registered on a single licensee. If multiple keys are required separate orders should be submitted.
Details
Purchasing WinDeveloper Message Recall is easy and secure. Payments are handled by share-it! - Digital River GmbH The secure ordering pages encrypt your details to safeguard sensitive data.
The following payment options are available:
Various Credit Cards, PayPal, Bank/Wire Transfer, Check and Cash - Prepayment.
Here prices are quoted in Euros and US Dollars. However, the online credit card payment service accepts all major currencies. Click on the appropriate Order button to see pricing for other currencies.
Orders may also be submitted by FAX.
For all these options click on the Order button. This will take you to the ShareIt! order form. From here you will be able to choose your currency, payment and ordering method.
All prices exclude VAT, customs duty or any sales tax that may apply at your country. EU customers will be charged VAT unless a valid VAT registration number is supplied.
You will receive your registration code within 12-24 hours after that your order is confirmed.