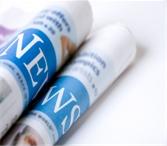 Keep up with the latest updates from WinDeveloper by subscribing to the RSS feed. Supply the URL that follows to your RSS reader/news aggregator: http://www.windeveloper.com/news/rss.xml
Tue, 09 Feb 2021
IMF Tune build 8.0.201.24 is now available for download. This build brings support for MS SQL 2019 and fixes a problem with the IMF Tune Attendant Service.
Tue, 19 May 2020
A new IMF Tune build is available for download. Email pre-processing is bringing new filters targeting common spam traits. Fixes are addressing installation problems on Windows 2019 servers.
Tue, 21 Apr 2020
The next IMF Tune update is progressing well. This will introduce a new email pre-processing component to enable the setup of smarter filtering rules, cutting down on configuration work.
Sat, 28 Mar 2020
Windows provides two interfaces for uninstalling applications. IMF Tune should always be uninstalled using the Control Panel | Programs and Features interface and not Apps & Features.
Wed, 04 Sep 2019
The update to Sender Auto-Whitelisting (AWL) promised earlier this year is now available for download. This build is extending the set of operations possible whenever an email matches the AWL, allowing for the setup of low priority whitelists.
Wed, 10 Jul 2019
As from the next update, AWL will no longer be limited to whitelisting! Instead we will be able to choose any SCL change action, including the ability to apply an SCL decrement operation.
Wed, 19 Jun 2019
IMF Tune version 8 raised its minimum ODBC Drivers requirement. These may not be readily installed; in which case we have to download and install them ourselves.
Wed, 01 May 2019
This article discusses various upgrade/migration scenarios you may encounter when deploying IMF Tune v8. In both Upgrades and Migrations our primary goal is to retain the configuration settings of the old IMF Tune installation.
Tue, 30 Apr 2019
We are pleased to announce the immediate availability of IMF Tune v8.0. This anti-spam solution is now 14 years old and still keeping up with the latest Microsoft Exchange developments.
Tue, 02 Apr 2019
IMF Tune v8 will see a significant change in its licensing model. With this release we are switching to an on-premises subscription model.