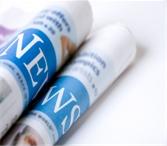 Keep up with the latest updates from WinDeveloper by subscribing to the RSS feed. Supply the URL that follows to your RSS reader/news aggregator: http://www.windeveloper.com/news/rss.xml
Wed, 28 Dec 2011
WinDeveloper will be the first to bring the ability to recall emails directly from OWA.
Wed, 10 Aug 2011
WinDeveloper Message Recall moves recall processing to the server requiring no new client-side software. Users simply use the Outlook 'Recall This Message' command. Here is how to do this from various Outlook client versions.
Wed, 06 Jul 2011
WinDeveloper Message Recall v1.2 is now available for download. This release is free to all WinDeveloper Message Recall users and is introducing two important new features, Configuration Overrides and Status Reporting.
Wed, 06 Jul 2011
WinDeveloper Message Recall v1.2 introduced the new configuration Overrides functionality. These allow us to specify different recall handling settings for different email categories. In this article we go through some practical examples demonstrating the use of Overrides.
Wed, 15 Jun 2011
We are pleased to confirm support for the Small Business Server SBS 2011 platform. Both WinDeveloper IMF Tune and WinDeveloper Message Recall products successfully passed all tests. Testing was performed using the latest builds currently available for download.
Mon, 06 Jun 2011
This video tutorial introduces you to WinDeveloper Message Recall. It demonstrates how the product works, the configuration, and shows the product in action handling one recall request.
Wed, 11 May 2011
We are very excited to announce the immediate availability of our new software product, WinDeveloper Message Recall, which dramatically improves the success rate of message recalling.
Wed, 11 May 2011
The message recall functionality available in Exchange hardly ever works. Indeed recall requests very often have the opposite effect. It is like telling recipients to open the email and spot the error. Here is why WinDeveloper Message Recall is a game changer...
Wed, 11 May 2011
WinDeveloper Message Recall dramatically increases your ability to successfully recall emails. Here is how we changed an Exchange feature that hardly ever worked into one you can count on.
Tue, 10 May 2011
How often do you send emails in error, forgetting an attachment, or even worst setting the wrong recipient address? WinDeveloper Message Recall is now arming Microsoft Exchange with a reliable solution to stop these emails before it is too late.