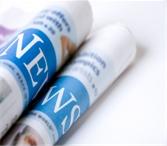 Keep up with the latest updates from WinDeveloper by subscribing to the RSS feed. Supply the URL that follows to your RSS reader/news aggregator: http://www.windeveloper.com/news/rss.xml
Sat, 14 Dec 2013
Microsoft released Exchange 2010 SP3 Update Rollup 3 and Exchange 2007 SP3 Update Rollup 12. These fix the Internet Explorer 11 problem, where Exchange was returning OWA Light instead of OWA Premium.
Fri, 18 Oct 2013
A problem exists with Internet Explorer 11 that may cause Exchange 2007/2010 to return the OWA Light interface, instead of OWA Premium. OWA Light does not support third party add-ons hence causing WinDeveloper OWA Recall not to show at the OWA sidebar.
Sat, 21 Sep 2013
A new WinDeveloper Message Recall build is now available. This includes updates to the Recalling Engine and the OWA Recall extension.
Wed, 03 Jul 2013
Internet Explorer 10 users may be unable to use the WinDeveloper OWA Recall extension unless an important update is installed at the Exchange Client Access server machine where OWA Recall is running.
Sat, 02 Feb 2013
Recalling emails from Outlook didn't change much over the years. We just updated our popular HOWTO article that walks you through email recalling in all Outlook versions from 2013 to 2003.
Mon, 26 Nov 2012
This video demonstrates how to recall emails directly from Exchange 2007/2010 Outlook Web App OWA. We install the WinDeveloper Message Recall OWA extension and see how to block email delivery in just a few clicks.
Wed, 01 Feb 2012
For many years MS Outlook has been providing the 'Recall This Message' command. However this functionality never made it into OWA. WinDeveloper OWA Recall is now bridging this gap, making recalling from OWA even more intuitive than in Outlook.
Thu, 26 Jan 2012
WinDeveloper Message Recall v2.0 is made up of two components. The Message Recall Engine must be installed on Exchange Hub Transport servers. The OWA Recall extension must be installed on Client Access servers. This post shows how easy it is to get everything up and running in no time.
Tue, 24 Jan 2012
WinDeveloper OWA Recall supports all major browsers including Internet Explorer, Chrome, FireFox, Opera and Safari. The MS Exchange 2007/2010 OWA interface also has its own browser support specifications. This post discusses how to access OWA Recall from various internet browsers.
Thu, 19 Jan 2012
WinDeveloper Message Recall v2.0 is now available for download. In this release the star feature is the new OWA Message Recall extension. You can now recall emails sent in error directly from the MS Exchange OWA web interface!