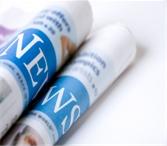 Keep up with the latest updates from WinDeveloper by subscribing to the RSS feed. Supply the URL that follows to your RSS reader/news aggregator: http://www.windeveloper.com/news/rss.xml
Mon, 26 Nov 2012
This video demonstrates how to recall emails directly from Exchange 2007/2010 Outlook Web App OWA. We install the WinDeveloper Message Recall OWA extension and see how to block email delivery in just a few clicks.
Wed, 01 Feb 2012
For many years MS Outlook has been providing the 'Recall This Message' command. However this functionality never made it into OWA. WinDeveloper OWA Recall is now bridging this gap, making recalling from OWA even more intuitive than in Outlook.
Thu, 26 Jan 2012
WinDeveloper Message Recall v2.0 is made up of two components. The Message Recall Engine must be installed on Exchange Hub Transport servers. The OWA Recall extension must be installed on Client Access servers. This post shows how easy it is to get everything up and running in no time.
Tue, 24 Jan 2012
WinDeveloper OWA Recall supports all major browsers including Internet Explorer, Chrome, FireFox, Opera and Safari. The MS Exchange 2007/2010 OWA interface also has its own browser support specifications. This post discusses how to access OWA Recall from various internet browsers.
Thu, 19 Jan 2012
WinDeveloper Message Recall v2.0 is now available for download. In this release the star feature is the new OWA Message Recall extension. You can now recall emails sent in error directly from the MS Exchange OWA web interface!
Thu, 19 Jan 2012
Recalling emails directly from Outlook Web Access is now possible. WinDeveloper Message Recall is introducing a new Microsoft Exchange 2007/2010 OWA extension, allowing users to block the delivery of emails sent in error directly from their browser.