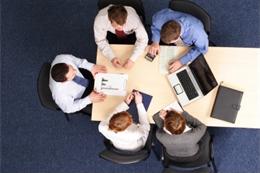 WinDeveloper Software delivers applications and consultancy services specializing in MS Exchange integrated applications as well as other core Windows technologies.
Innovation. The seed to our Solutions
WinDeveloper started as a resource site in 2002 providing freeware applications some of which are still available under the WinDeveloper Labs section.
Today WinDeveloper delivers complete commercial software applications. IMF Tune, our highly successful anti-spam solution for Microsoft Exchange, confirmed our skills in delivering innovative solutions even in crowded, highly competitive markets.
Through our consultancy services WinDeveloper provides expertise to other organizations outsourcing software development. Projects ranging from one-off modules to complete commercial products are delivered by our consultants.
For further information please contact WinDeveloper as follows:
Sales:
sales@windeveloper.com
Technical Support:
support@windeveloper.com
Address:
WinDeveloper Software Ltd.
64/5, Triq Madre Tereza
Mosta MST 2410
Malta