Setting the Coin Tracker Reference Currency
By default the Coin Tracker will prompt you to specify any asset prices in US Dollars. Setting the reference currency is important for the Coin Tracker to correctly show profit/loss information.
You can change this currency from the Coin Tracker | Options | Reference Currency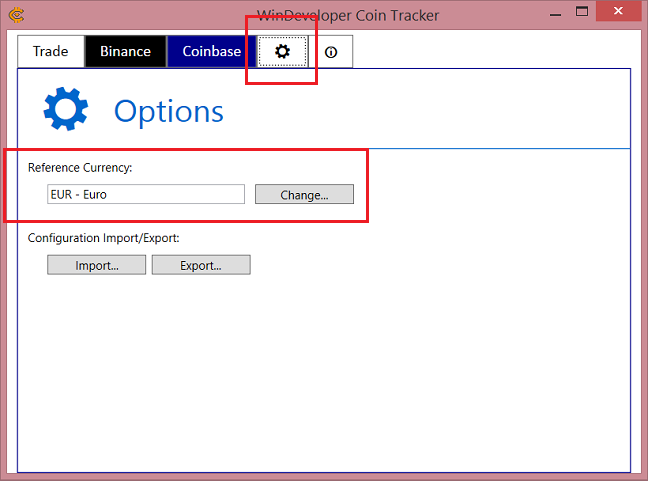 Click the Change button.

Select the preferred currency from the list and move to the next step.

Note: If your currency is not listed, check whether the latest build is running. The easiest way to do this is by downloading the latest Coin Tracker build and installing it over the current version.

If no assets are configured at the Coin Tracker, the wizard ends here. Otherwise we are prompted to select how the old currency is to be converted.

Select from:

Delete - Delete assets specified in the previous currency
Replace Symbol - Replace the currency of all assets without any conversion.
Convert - Apply the specified conversion rate to old assets. Thus computing their value in terms of the new currency.

Click Save to close the Wizard and switch to the new currency.