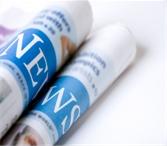 Keep up with the latest updates from WinDeveloper by subscribing to the RSS feed. Supply the URL that follows to your RSS reader/news aggregator: http://www.windeveloper.com/news/rss.xml
Sat, 09 Jul 2005
On Thursday, 7th July we released a new update for WinDeveloper TNEF View. This fixes a problem on opening file attachments within TNEF encoded emails.
Tue, 11 Jan 2005
A new WinDeveloper TNEF View update released. This update addresses the need for a simpler interface to quickly access critical message information. Administrators are now able to open and extract body and attachment data without having to browse through the various tree elements.
Sat, 04 Dec 2004
A new WinDeveloper TNEF View update was released. This minor update includes support for viewing HTML bodies without the need to extract the data to an external file.