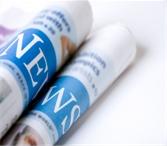 Keep up with the latest updates from WinDeveloper by subscribing to the RSS feed. Supply the URL that follows to your RSS reader/news aggregator: http://www.windeveloper.com/news/rss.xml
Thu, 13 Oct 2016
IMF Tune build 7.1.310.07 fixes a problem impacting the DNSxL functionality.
Mon, 19 Sep 2016
As from next November, Microsoft will no longer release new SmartScreen updates. WinDeveloper has been preparing for this eventuality for some time now. Here is how we expect this change will impact IMF Tune users.
Tue, 30 Aug 2016
Outlook SafeSenders, BlockedSenders lists often catch administrators unprepared. Users have the power to directly configure how spam is filtered at the server. Luckily Exchange provides for managing these settings from the shell.
Thu, 14 Apr 2016
Keyword Reporting includes the information that tie email processing results to the IMF Tune configuration. We go through each bit of information and see how everything comes together to make this report an invaluable troubleshooting tool.
Tue, 01 Mar 2016
Keyword Reporting is the tool of choice when verifying how effective the current IMF Tune configuration is. It allows us to spot weak whitelists and other misconfigurations that might be degrading filtering results.