Download IMF Tune Moderator Installation
IMF Tune Moderator Installation Update
We just updated the IMF Tune Moderator Installation. This update is intended to solve a problem causing the IMF Tune Moderator installation to fail with the error:
"ERROR: Installation Preparation Phase Failed. Unable to continue."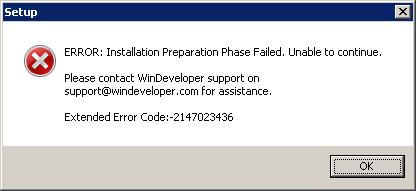 So far we have only seen this problem on SBS2008 platforms. The error is caused by a service restart timeout. Apparently on SBS2008 restarting the World Wide Web Publishing service takes a bit longer than on other platforms. The fix simply allows the installation to wait longer for the restart to complete.
The changes only concern the installation. There is nothing new in the Moderator itself. Thus if you already installed the IMF Tune Moderator there is no need for you to download/install this update.

Download IMF Tune Moderator Installation