Coming Up Next - Sender Auto-Whitelisting
The festive season is fast approaching and WinDeveloper is working hard to finalize its IMF Tune GIFT Release! Why gift? Because this is absolutely free to all licensed IMF Tune v5.5 users. No strings attached, IMF Tune v5.5 users you will be able to run the upgrade and get an additional spam filtering boost on the house.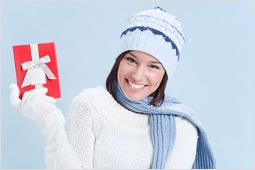 Of course we are talking of IMF Tune v5.6, a release that will introduce the new Sender Auto-Whitelisting functionality.
We hope you have seen auto-whitelisting solutions included in other email hygiene products. Like that you will immediately see why ours is much better!
Most often you will think of auto-whitelisting as a black box that automatically whitelists your contacts. Our solution can do the black box thing just fine. However we also include a lot of functionality allowing you to manage how this process works. Here are some of the features that will be included:
Maximum number of addresses to be auto-whitelisted.

Number of days newly discovered addresses should be whitelisted. You can choose to whitelist addresses for unlimited time. However is it wise to keep whitelisting contacts with whom no emails were exchanged for years?

List of local users whose contacts are to be gathered for whitelisting. Imagine you have some guest using your email services for a short while. You might not want to whitelist contacts for such guests.

Exclude mailboxes used in newsletter distribution? IMF Tune is smart enough not to whitelist newsletter subscribers if you so wish.

List of foreign addresses/domains that should never be whitelisted automatically. Your users might be using their work mailbox both for business and personal use. Some domains providing personal email addresses might be irrelevant to your Organization business. That's when this list comes handy.
I hope this is enough to whet your appetite. We plan to make our gift release by end of next January. Before telling me that the festive season will be over by then, note that the Chinese New Year begins on 3rd February. That's one advantage of a product with global reach...