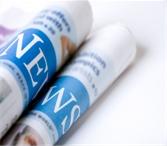 Keep up with the latest updates from WinDeveloper by subscribing to the RSS feed. Supply the URL that follows to your RSS reader/news aggregator: http://www.windeveloper.com/news/rss.xml
Tue, 19 May 2020
A new IMF Tune build is available for download. Email pre-processing is bringing new filters targeting common spam traits. Fixes are addressing installation problems on Windows 2019 servers.
Tue, 21 Apr 2020
The next IMF Tune update is progressing well. This will introduce a new email pre-processing component to enable the setup of smarter filtering rules, cutting down on configuration work.
Sat, 28 Mar 2020
Windows provides two interfaces for uninstalling applications. IMF Tune should always be uninstalled using the Control Panel | Programs and Features interface and not Apps & Features.